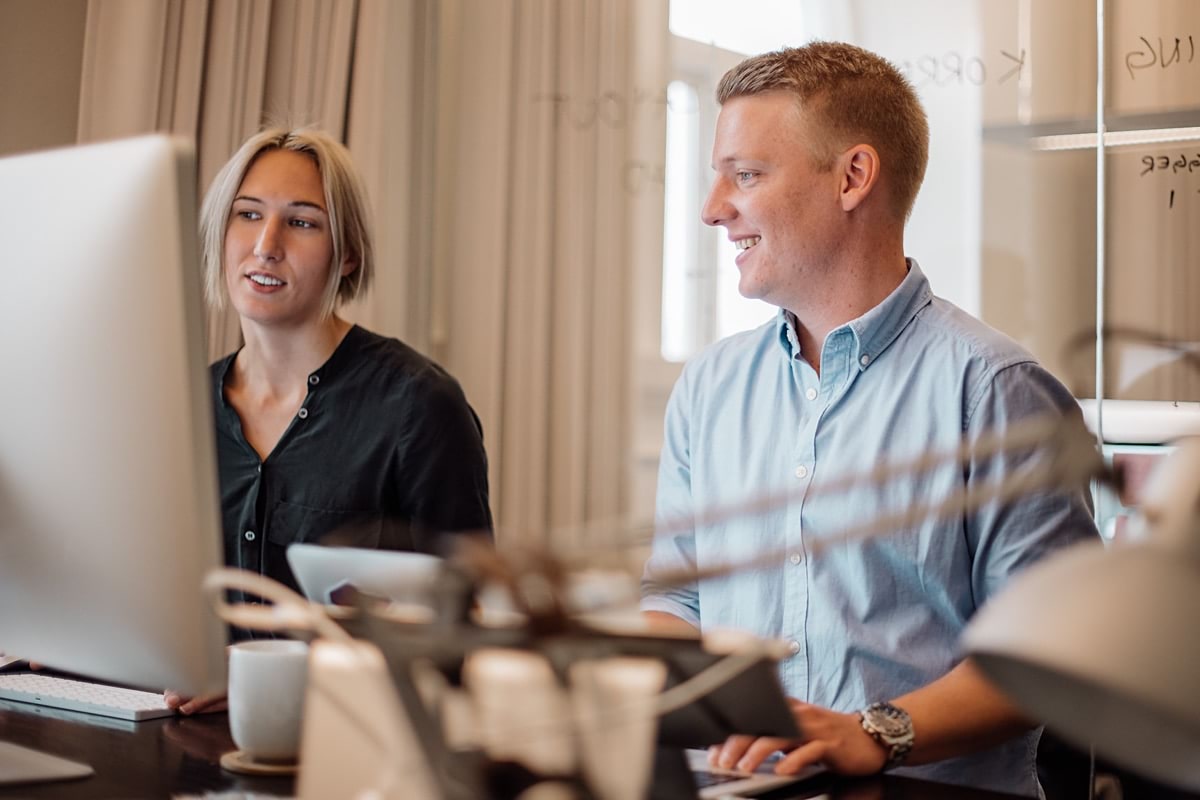 Master Thesis: Optimizing check out for completed purchases in a B2B context
This Master Thesis challenge will allow you to make a difference at the heart of a growing start up in Stockholm
Description of the challenge
Universal Avenue (UA) is a Sales- as a Service company specializing in bringing sales to digital brands (hardware and software) via partners. For some of these partners we set up partner portals, looking much like web shops, that include self check out options where a company (typically SMB) can complete a purchase without logging in or creating an account
UA has a set of partner pages where specific solutions are displayed towards customers. Examples include Frisörföretagarna, Caspeco, Praktikertjänst.
There are a number of parameters that can potentially influence completion of a purchase, where a model should optimally account for all relevant ones:

The product being considered
Layout of shop
Customer trading in an old hardware device (phone, computer, tablet) at the same occasion
Customer referrer (link, Google, type in, ..)
Customer features from database, tracked and matched through cookies when possible (SNI/NACE industry code, geoposition, turnover, profit, size (employee count)
Expected outcomes
A dashboard set up in Re-Dash or Google Datastudio to display relevant events from the check out process
Google Analytics/Tag Manager implementation within the site and self check out flow according to industry best standard for web shops
A strategy, including pilot, for A/B testing new features of the check out flow and partner pages. Creating the strategy will demand making interviews with users of the platform (customers).
A basic model to prescribe a recommended product to a given customer in a future, logged in state of the self check out (until then the model can be used to prescribe recommendations sent via mail campaigns ie.)
Candidate profile
Engineer or business student writing a Master Thesis 
Strong interest in improving business results 
Analytical toolbox (relevant knowledge of one or more of the following: web tracking, SQL databases and statistical programming)
Practical details
UA offices are located at Grev Turegatan 5
Thesis writers are part of our team, and we expect most of the time spent on the thesis to be spent from the office. We welcome thesis writers to join company wide activities such as parties, conferences, group meetings.
We offer thesis writers a compensation of 30 000 SEK if expected thesis outcomes are met
Fluency in English, written and spoken
This is Universal Avenue
Universal Avenue digitalize small and medium-sized businesses (SMBs). Since 2014, we have gained the trust of 23,000 local business owners to supply them with the solutions they need to grow and compete.
Our B2B commerce platform unites sellers, buyers, and sales partners in one ecosystem where they get access to:
Sellers - a global B2B distribution network
Buyers - a wide range of solutions to digitalize and take their business to the next level
Sales Partners - a turnkey platform to increase earnings by connecting buyers and sellers
Universal Avenue is based out of Stockholm and backed ($16 million) by MOOR (the private investment arm of Kaj Hed, main owner of Rovio, creator of Angry Birds), Fidelity (Eight Roads), Northzone and Salesforce Ventures.
Come work for a company that encourages personal development and a diverse mindset. Our team today consists of people from across Europe, US, South America, Africa and Asia. We believe that by mixing people from different cultures and locations we achieve the best results.
Or, know someone who would be a perfect fit? Let them know!