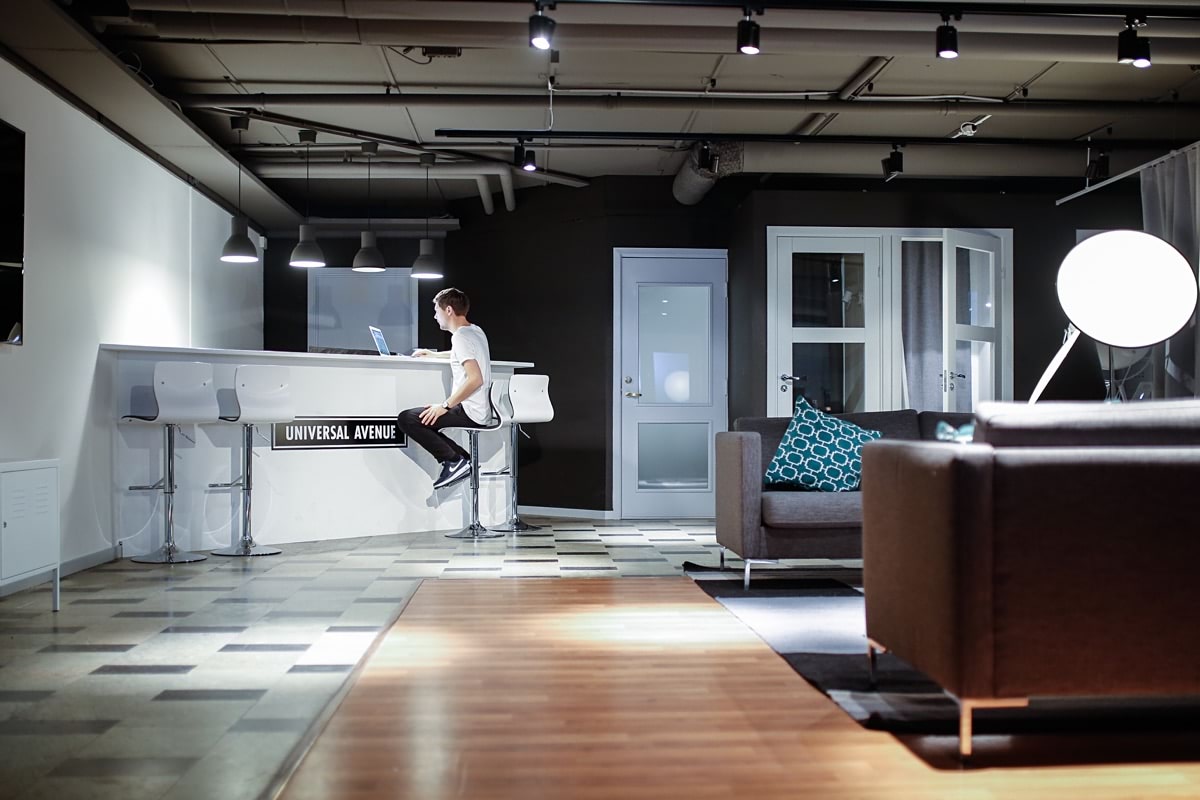 E-commerce Content Specialist
Here's an opportunity where creativeness meets tech in a content-focused role in one of Sweden's most ambitious startups. Join us as a E-commerce Content Specialist and create something amazing.
Get creative with a unique opportunity
We're hiring a E-commerce Content Specialist to help add content, quality and perspective to our growing portfolio of products. This role is all about making things interesting and to inspire customers in their purchasing choices.

Tasks and responsibilities
Universal Avenue values ambitious team members who help drive the business forward from their role and capabilities. Here, you'll have the opportunity to show ownership, grow in your professionalism and contribute with your talent. The main tasks to be performed in this role are: 
Technical copywriting by which you help make our hardware, software and service offers accessible to people with varying technical knowledge through the various e-commerce portals we manage on behalf of our partners. 
Editing graphics to give our product pages a visually pleasing appeal and to help attract new partners and customers to our platform.  
Assuring quality by reviewing content, processes and work from other content creators.
Plan creative processes to help maximise the quality in output from the content team, e.g. administration of content input and communication with content creation resources in the organisation. Together with the team you'll plan and use these processes to create amazing content.
Your profile
You may be looking for a jump-start in your career as a creative, or you've already built some experience by working with similar tasks. Either way, we're looking for talented candidates to join us and help bring our content to the next level. We believe you are ambitious, meticulous and capable of working at a high pace. 

We also believe you want to help improve the company as a co-worker, friend and professional. We help each other grow by giving and receiving feedback, advice and encouragement. Being part of our team means you are expected to help your colleagues improve and let them help you.
What we require: 
Although being flexible is one of our strengths as an employer, we do require a few skills from relevant applicants: 
Fluency in Swedish (Native or fluent) 
Fluency in English (Native or fluent) 
Genuine interest in tech products
Experience in creating product content management for e-commerce sites
It's also great if you...
In addition to the above listed requirements, the following is beneficial when you apply for this role
Basic/Junior expertise in Photoshop (Adobe CC)
A degree in Business & Economics, Communication, Engineering or similar
Experience in copywriting and/or technical copywriting
Experience in working with headless CMS and/or e-commerce systems
Experience from working in project management systems such as monday.com, Trello or similar
What's in it for you? 
At Universal Avenue, we expect and encourage each employee to show ownership and quality in their work. This invites you to grow professionally and personally when joining our company. In addition to this, we also want employees to feel motivated and committed to performing their best work. Here are some of the perks we offer to achieve this: 
Healthcare benefits including insurance that gives you access to online medical assistance. 
Workout sessions at a professional gym located in the same building as our office. 
Remote work when your tasks are performable from home, a café or wherever you are.  
Events together with the company such as company breakfasts, team-building events, after-work sessions and company parties. 
This is Universal Avenue
Universal Avenue digitalizes small and medium sized businesses (SMBs). Since 2014, we have gained the trust of 30,000 local business owners, to supply them with the solutions they need to grow and compete.
Our B2B commerce platform unite sellers, buyers and sales partners in one ecosystem where:
Sellers - Get access to a global B2B distribution network
Buyers - Get access to a wide range of solutions to digitalize and take their business to the next level
Sales Partners - Get access to a turnkey platform to increase earnings by connecting buyers and sellers
Universal Avenue is headquartered in Stockholm. 
Or, know someone who would be a perfect fit? Let them know!